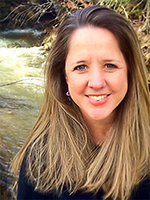 Casey Myers
I am Casey Myers, a former mental health clinician, and the founder of Therapy Billing Support, LLC. I was born and raised in Wilmington, NC and grew up sailing with my family off the coast of Wrightsville Beach. I moved on to the NC Mountains in college and became an avid snowboarder….spending the years after graduating from college out west in the winters snowboarding, and then back to the southeast in the summers as a white water rafting guide. I finally stopped traveling back and forth about a year after I got married, and we decided to settle in Banner Elk. This was the first time I attempted to get a "real" job. I was lucky to slide in to a position as a mentor with a mental health company…helping behaviorally challenged children, and their parents.
I was with that same company for 10 years moving from a one-on-one role with the clients, to doing management and administrative duties "back of the house." The opportunity I had there was key. This company believed in me, and let me do what I was best at. They gave me the freedom to do the job the way I thought was best, and in return, I got them paid for the services they were providing. It was the perfect match, and I was good at it.
This is exactly what I had in mind when I created my company, Therapy Billing Support, LLC. I wanted to create a company that would be the perfect match to behavioral health providers. We want you to focus on your clients, and on nourishing the human spirits of our great nation… And we will work hard and focus on the behind the scenes tasks…keeping you paid and thriving!
As the founder of this company, I take pride in my staff and the work that we accomplish. We love to THINK and WORK HARD, and SOLVE PROBLEMS…Let us work hard for you! Send us an email today and let's get started!
---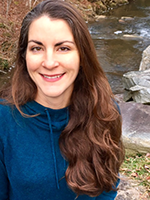 Jennifer Shore
Oh, good grief…there really are no words for what Jennifer is to TBS. But, if I have to try, I would say that Jennifer is SMART. She is SMART and TENACIOUS. A graduate of Appalachian State University, she is a beach girl turned mountain girl. She is an amazing mom, wife, and friend. She has a quiet confidence and is loyal to the bone. Jennifer is the go-to girl for denied billing research, and chasing those hard to process claims. Jennifer joined the TBS team back in 2013, and is KEY in the day to day operations. I thank my lucky stars for this lady! Trust me, you want her on your team!
---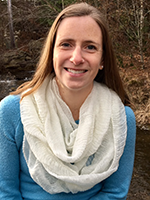 Emily Lavelle
Emily is all things Iowa…and, you talk about SMART? Emily is a graduate of Iowa State University, magnum cum laude, no less. She is a dedicated mom, wife, and friend…and she is WAY ORGANIZED. As a former money chaser for a collections agency, Emily knows how to get it done. She handles much of the insurance credentialing and contracting, seeing every detail to the very end. We throw just about anything on her, and she picks it up and runs. She tunes the world out, and has laser focus. Always ready for a happy hour, Emily is a huge muscle behind the TBS drive. Grateful every day that she has chosen to be at TBS!
---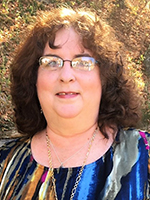 Teresa Milliken
Teresa is our mother hen and we mean that literally. She is Jennifer's mother! We know where Jennifer gets her smarts from now! Among other things, Teresa does benefit checks and prior authorizations. She knows just the questions to get the job done, and does not let up until she gets the most thorough and accurate information possible. On the phone with insurance companies ALL day, Teresa remains kind and courteous…she is WAY organized and our "Johnny on the Spot" no matter the time of day! She has been a HUGE addition to the TBS family, and now we don't know how we did it without her!
---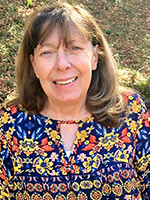 Debbie Gamble
"Little D," "DG," "Little Debbie"…We are so fortunate to have this smart and hard-working Grammie join the TBS family. She comes with over 38 years of administrative experience, and she has become Jennifer's right-hand lady. She is detail, detail, detail…and so focused I have to remind her to take breaks! She came in as Jennifer's assistant right in the nick of time, and THANK GOODNESS we found her! Debbie is our wise, wise owl, and is a steadying force here at the office. We depend on her, and are so very grateful for what she brings to the office EVERY.SINGLE.DAY.
---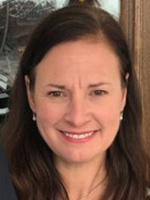 Christy Buckles
Christy and I go back more than 20 years when we met at guide school on the Ocoee River. She is THE MOST resilient person on the planet, and THE MOST driven person I know. After overcoming a car accident that nearly broke every bone in her body, she went on to finish graduate school…and then on to find a surprising career as Marketing Director at a bank. She has joined our TBS family to help with all of our social networking and website needs…and also to support the other TBS team in claims and account management. Being able to snag Christy is probably the best thing I have done for our team EVER. Christy is a total team player, and thrives with a to do list. She is worth her weight in gold, and I am so lucky to not only call her a friend, but to call her a colleague as well.
---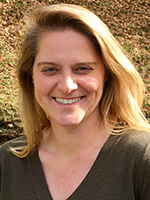 Rebecca Owen
Rebecca Owen and I have a funny history. Rebecca's husband was one of my first bosses 25 years ago when I was in college and working on Beech Mountain in the snowboard shop. Oh, what stories he could tell! Rebecca is THE most organized, and THE most professional person I know. She is kind, calm, cool, and collected. She is SMART, knows law and contracting, and she is a book keeper and Quickbooks whiz! I tried to get Rebecca to join our TBS team over a year ago, and she was knee deep in her paralegal career and could not break away. The timing was right again, and I was able to snatch her up! I could never, ever pay her enough for what she has brought to TBS. You want her working for you!!
---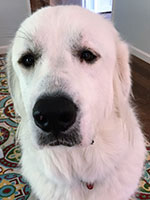 Olaf Myers
We could never do it without our big boy Olaf. We had just lost our 13 yr old St Bernard/Lab mix when we scooped Olaf up from a rescue a few hours away. He had big shoes to fill after Buster, but he fit right in here at TBS and is THE most special part of our office family! Always willing to lend his paw when we are in need, he has a big white fluffy head that loves to be squished on. Olaf is as quiet as a church mouse, only offering an occasional bark at the UPS man…and sometimes when he is startled from a deep dream. He is a beautiful, gentle giant, and we all love him very much.